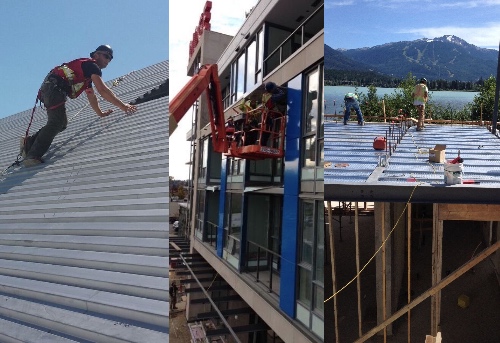 If you're looking for a rewarding career, great wage and benefits, all while working in a team atmosphere, Rite-Way is right for you!

We are currently looking for reliable, physically fit individuals to join our team who want to further their training and skills.

- You must be comfortable installing sheet metal at heights of 20' and greater.
- Fall protection training and safety equipment provided.
- Opportunity for advancement and training.
- Fair wages and benefits.
- Must have a driver's licence and vehicle.

If you are ready to start a new career with a great family orientated company, visit our "contact us" and let us know!